Keeping Campus Free of Debris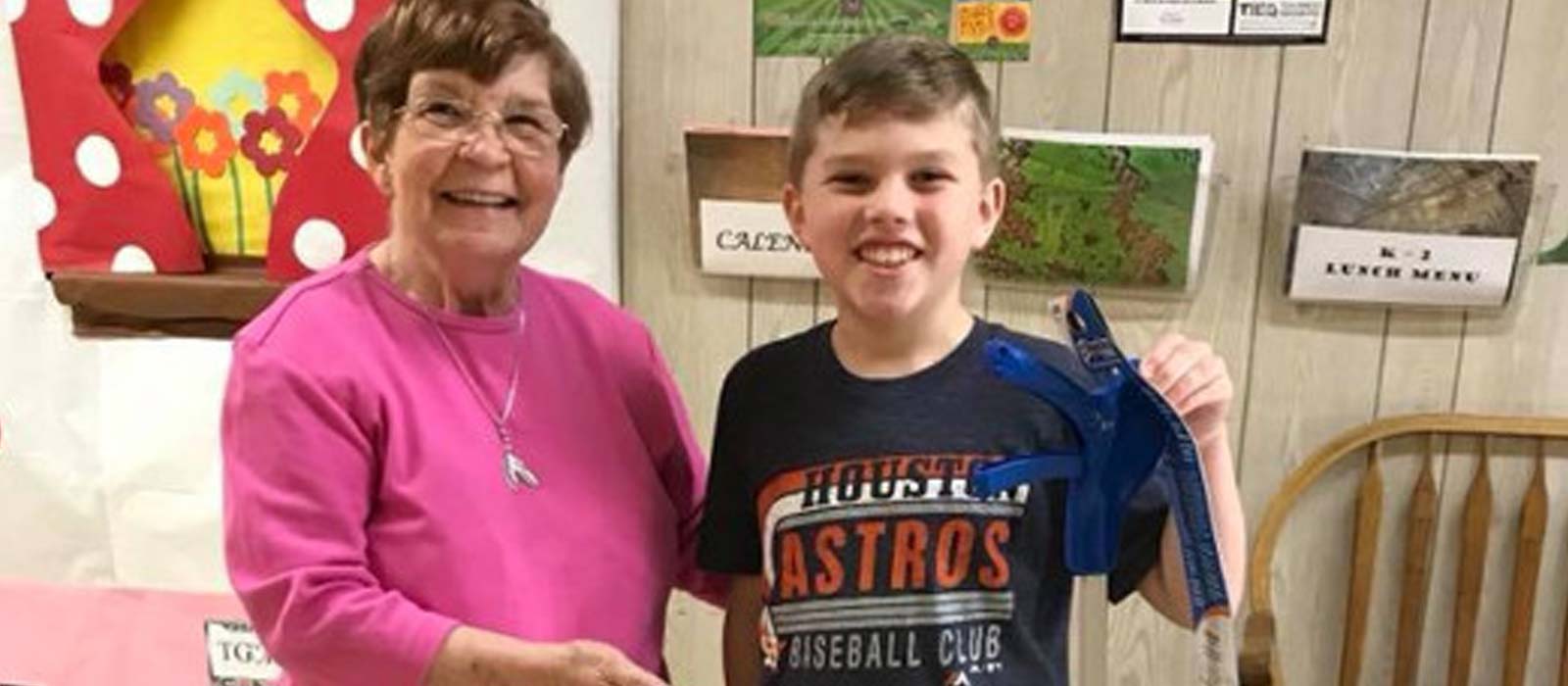 Elkhart Elementary second grade student Colt Pennington has made it his mission to keep his campus free of debris. Outside of just being an all around great kid, as his principal and teachers have called him, he goes above that to ensure that his campus is kept clean and beautiful, and because of that, he was given his very own pair of "graspers" to help him achieve his goal.
"Colt is an amazing student. He is always kind to everyone he meets and wants to include everyone in everything he does. He has a kind heart and is always willing to help with anything." Pennington's teacher, Mrs. Foster said.
When asked why it's important to him keep his school clean, Pennington simply responded that he wants to keep the Earth strong by keeping it clean. "Colt was just doing what Colt does...He likes to help out. He was thrilled to be acknowledged and receive the grabber for helping keep his school clean." Said Colt's mother, Kimberly Pennington.
This special student is just proof that little things (or people) can make a big difference!
---
Comments
---